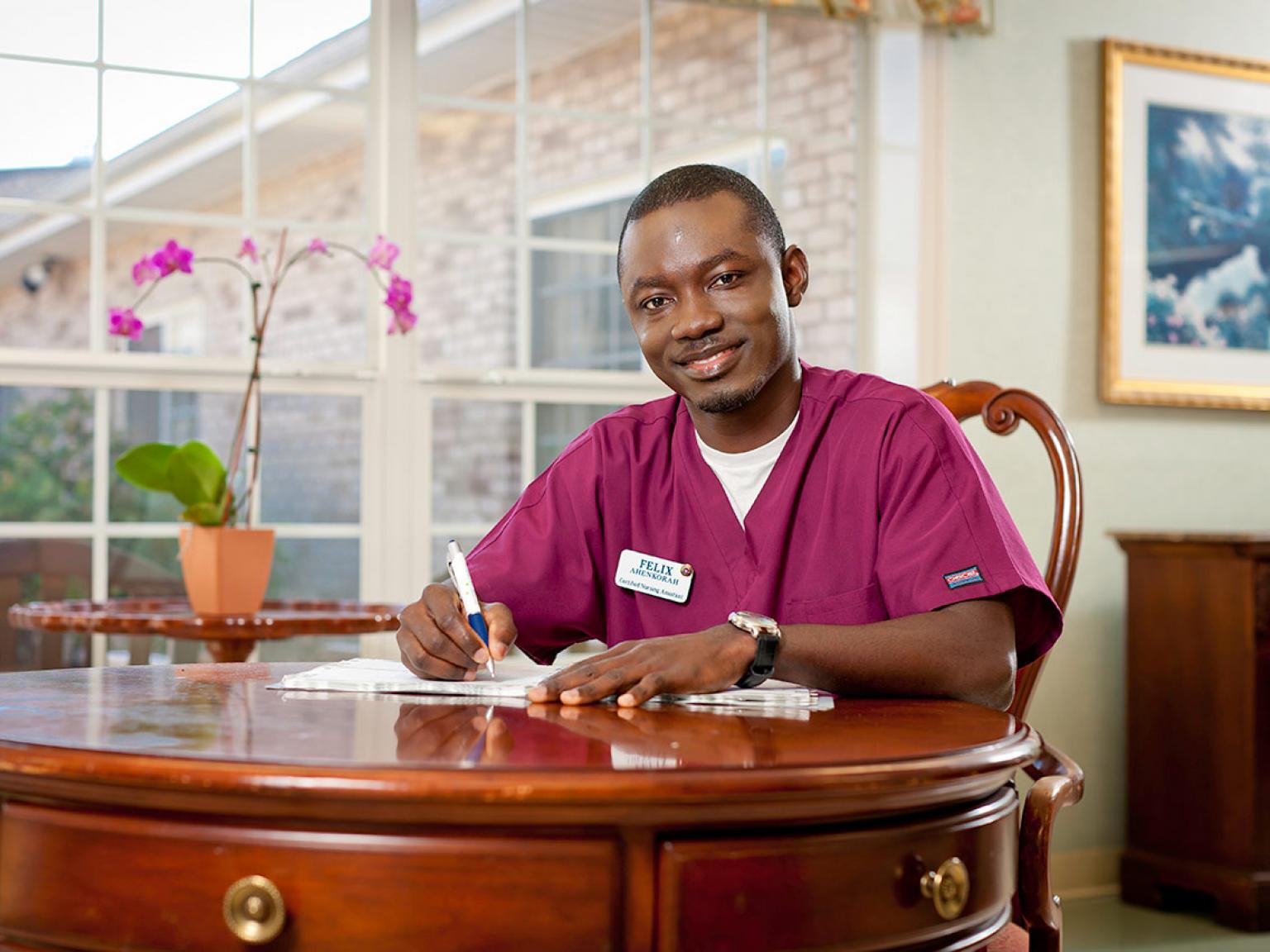 From CNA to LPN after realizing his passion for patient care was growing.
I originally started work in IT before a family member talked to me about becoming a CNA. I had thrown around the idea working in ministry. Being a CNA blended my love of caring for people with my interest in healthcare.
After several years as a CNA, I was encouraged by my peers to become an LPN. I was fortunate to receive a scholarship from the Virginia Health Care Association (VHCA) to make this dream a reality. My mission is to care for my patients and about them. It was hard to work full time and go to school full time, but it was well worth it. It's a good thing to work for a company that can help you be successful.
Somewhere along the line I was blessed to be selected as employee of the month and eventually employee of the year. This is a rewarding job and I could not imagine working anywhere else. 
"The company really means it when they say they want to help. I went from a CNA to an LPN. They give us the right tools and encouragement."
Felix Ahenkorah, LPN