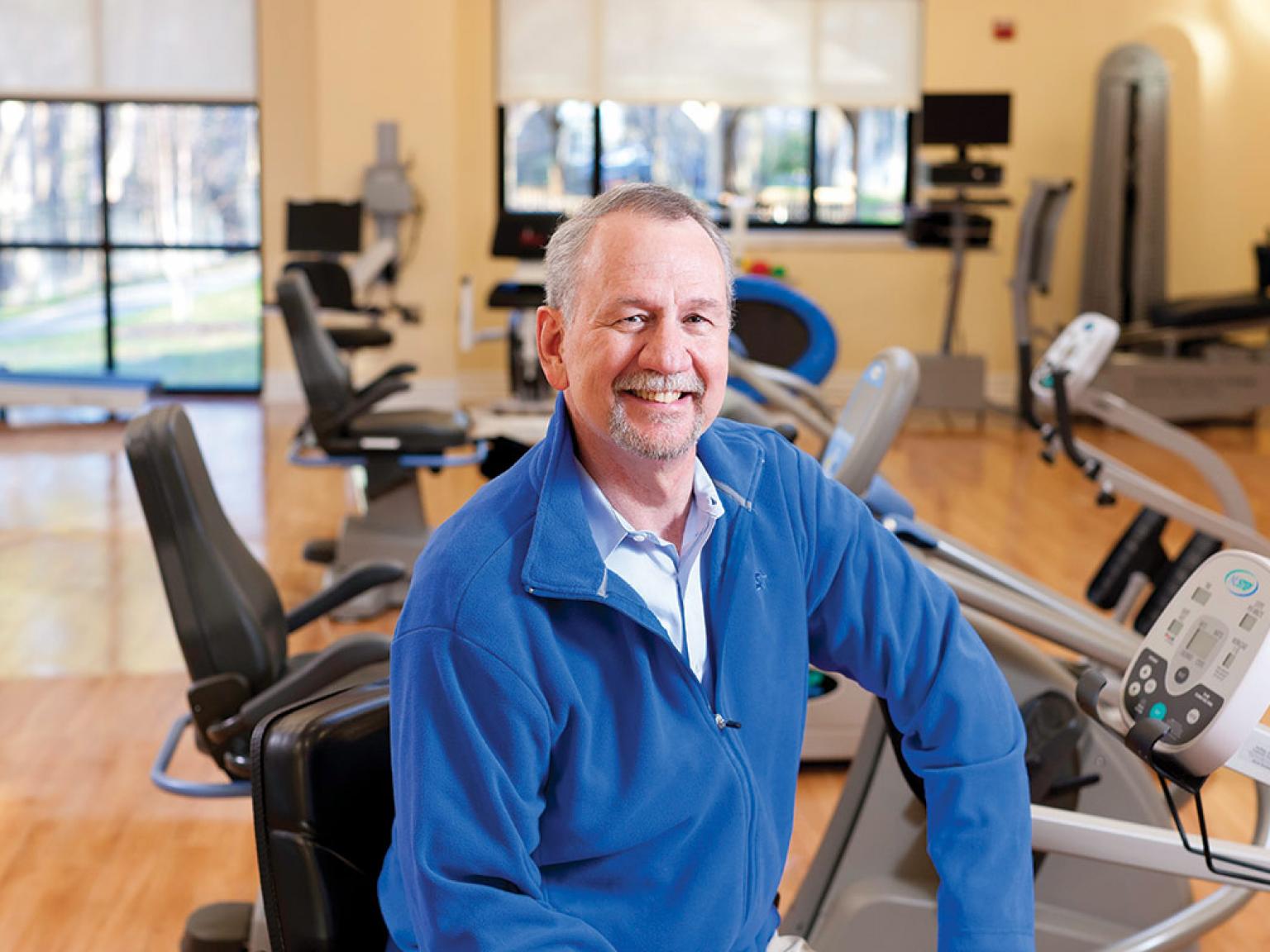 An accident put an end to his motorcycling career. 

We helped him get back on the road in his professional career.
I was an avid motorcyclist and had ridden for more than 40 years until I had an accident which left me immobilized with a broken pelvis, shattered right arm, back pain, memory problems and more. It was an awful accident that I wouldn't wish upon anyone, and it certainly put an end to my riding days.
Upon arrival at Burke Health and Rehabilitation Center, I was in bed most of the time and couldn't walk. During the first few weeks in the LifeWorks Rehab program, I progressed to where I could push myself in my wheelchair and eventually began to walk with the aid of a walker. From there I quickly worked my way to walking with crutches. The physical therapists kept working with me to strengthen my arms, legs, and back. At the same time, my speech therapist worked with me to regain my memory and my occupational therapist helped me get used to doing the every day tasks that I'd be performing once I got back home.
Once home, I was well on my way to recovery and had all of the tools to keep getting better on my own. I didn't need a lot of special equipment at home - thanks to LifeWorks Rehab I had gotten stronger and learned what I needed. I was overjoyed that within two months of returning home, I was able to resume work. Being productive and on the job made me feel like I was back to my old self, and I couldn't have done it without LifeWorks Rehab and the care I received at Burke Health and Rehabilitation Center.
"Work was what I really wanted to get back to - I missed my job and doing the work I loved. LifeWorks Rehab helped me get back to my career in less than two months after returning home."
Hugh Grant