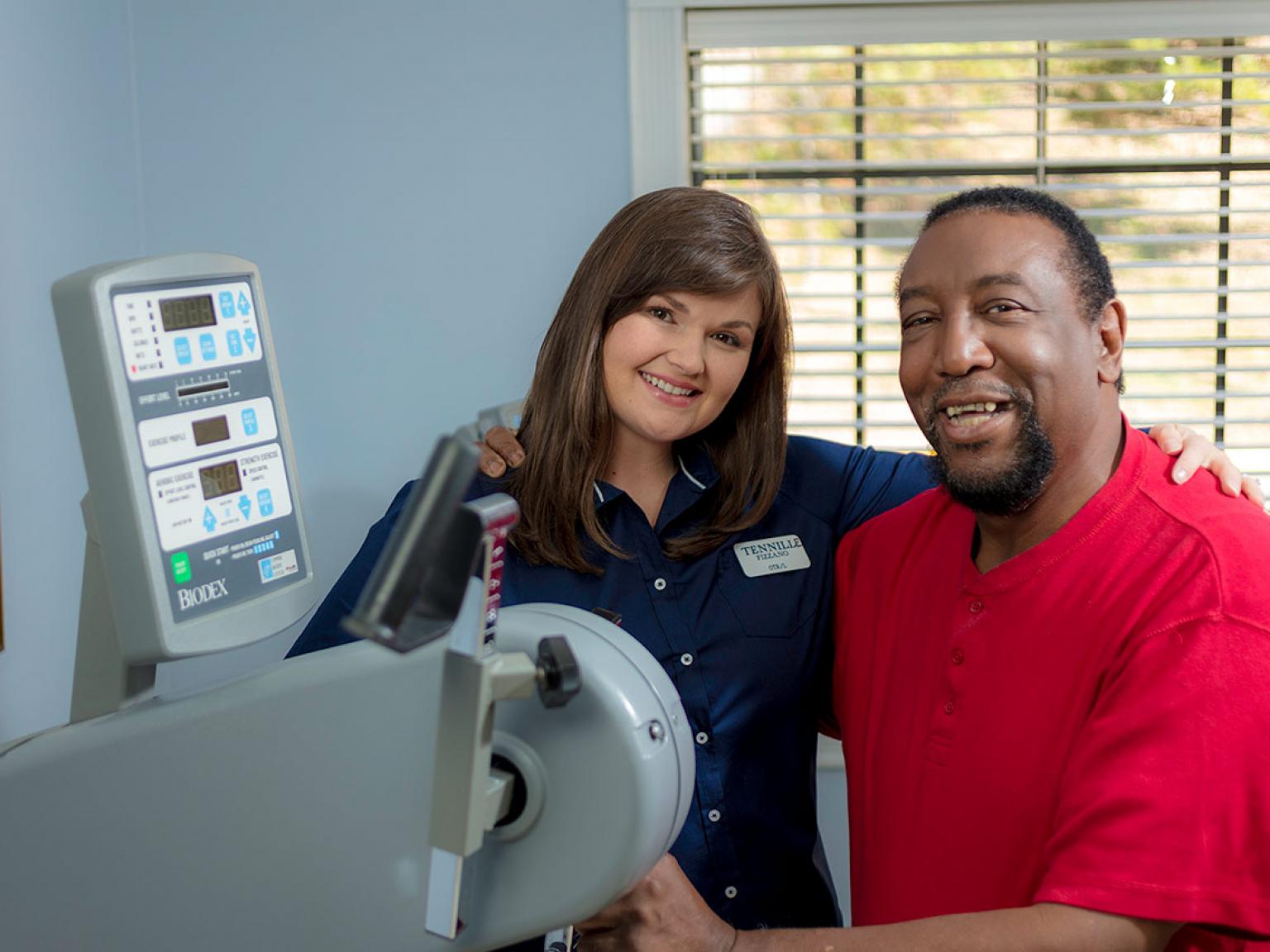 A pastor and volunteer firefighter with a mission to get back home after a car accident.
I came here after having hip replacement surgery due to a car accident. I knew that I couldn't recover at home, but I didn't truly understand how important rehabilitation care is at the time. As it turns out, this was absolutely the best choice I could have made.
The Lifeworks Rehab program was the key to my recovery. It was without a doubt the most important component to me getting back home and making a strong recovery. My LifeWorks Rehab therapists were incredibly knowledgeable and know exactly how the body works and how to help you regain strength and health. The therapy was always right on time like clockwork, seven days a week.
I feel like the consistency and the amount of therapy I received were critical. I learned so much during my stay. There were so many more benefits to being there than I ever could have imagined. They did more than just work my body; they truly understood me, got to know me, and helped me understand the importance of all-over wellness. On a scale of 1-10, my experience was a 20. I came back an entirely different person.
The people were fantastic. Everyone was friendly, caring, and very professional. The staff was cheerful, too. They greeted me in the morning and made sure that everyone started their day off right. The food was a real surprise, too – it was healthy, delicious, and there were always lots of options. The dietitian helped me so much, and the things she taught me have helped me lose a lot of weight. It has been a huge help to my recovery.
I feel better than ever now that I'm back home. I'm a pastor, run a restaurant, and volunteer with the rescue squad and fire department. I enjoy being very active in the community, and LifeWorks Rehab has helped me become even stronger and healthier than I was before. I can't even begin to give back what I received from the people at a LifeWorks Center. 
"The LifeWorks Rehab therapy was always right on time like clockwork, seven days a week. I feel like the consistency and the amount of therapy I received were critical to the success of my recovery."
Robert Shields